Web design lead
CReate a website today!
Stunning Websites Made Easy.
We design high converting websites and optimize them to drive more traffic, generate leads and conversions with higher ROI. Build your business with us and grow to the top.
HOW IT WORKS!
1
Consultation
Your personal design consultant will schedule a call to discuss your preferences.
2
Quotation
We provide a final custom quotation with all your website requirements.
3
Design
We design and deliver your custom website all set to grow your business online. 
DISCOVER YOUR WEBSITE!
Take a quick look at some of the features that SiteGenus has for you and your website.
01
Custom Design and Content-
Designing a content piece, with all your requirements is our goal. We create unique designs and content that suit your audience.
02
Responsive and Mobile Friendly-
Your customers can now avail services on their mobile phones. With our responsive websites we make the experience one of a kind.
03
Search Enigne Optimized-
Our SEO services help you increase traffic on your website. We handle all on-page and off-page SEO to increase visibility.
04
Multiple CTA-
CTA prompts an immediate response or sale. With our tactics, every CTA on your website will yield results.
05
Social Media Integration-
Building a strong image on social media is a must today. To boost your business, we integrate your website with these platforms.
We are compatible with any type of CMS and code, with a quick and easy implementation.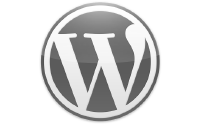 Satisfied Customers!
We are happy with our entire work experience with SiteGenius. The team helped us with all the requirement and built a satisfyingly clean website for our pharmacy college. We continue to progress our website with SiteGenius.
Balkrishna Lengare
Board Member (mipsr)
Rupesh & Team have all the required skills and knowledge to make sure your online presence look perfect in this digital age. If you are looking for right partner you are in the right place.
Ashish swarnkar
CEO (entropy design)
Design your success story with a powerful website.
© Copyright 2020 SiteGenius. All rights reserved