Who thought the year 2020 would be so unpredictable? Markets have gone online, and we call it Digital Marketing. The Covid-19 pandemic has pinned us all at home while it lurks across the globe. My heart reaches out to all those individuals who are fighting this virus.
While the frontline does their job, ours is to stay home. Staying home has taught us many lessons. We have realized the endless possibilities of communication and sustenance.
Over the past few months, small businesses and local shops have come to our rescue. As PM Modi pointed out, India's vision is to be a self-reliant nation; MSMEs need to uplift.
According to a survey, only 7% of small and medium firms will survive three months and beyond with the cash-in-hand. Another hurdle is the lack of labor availability after the lockdown.
When physical measures have all died down, the only resort is to go digital. Which makes Digital marketing the new business norm.
Digital marketing strategies would not have been the prime focus before, but now that's all you need. Digital marketing strategies are the tools and methods used to drive action on the internet.
When we engage with Social media ads and click baits, or receive emails from a particular brand, know that their digital marketing strategies are at play.
While offline methods of marketing still prevail, digital marketing will dominate the post-pandemic world. That is enough reason for every company to start developing their digital marketing strategies.
Here's Why Businesses Need Digital Marketing Amid COVID-19
1. Your audience is on the internet
In the post-pandemic period, people will choose to stay in, more than venturing out. The lockdown is why internet use is increasing now and will continue in the future.
Stats say Covid-19 pushes up internet use by 70%.
People are on the internet for tons of reasons, and you have to use this opportunity wisely. Social networking sites are connecting people online, and OTT platforms keep them entertained.
With so many people accessing the internet, you need to revamp your digital marketing strategies. A brand must communicate its message keeping in mind the crisis condition at all times.
Digital marketing strategies should be highly consumer-centric. Try and build an emotional connection with your audience to increase conversion rates. Understanding your audience will help you create suitable content for each target group.
By creating social media campaigns with engaging infographics, you are increasing brand recall among the young. Whereas for a more professional audience, a blog post or a podcast will do it.
2. Changing consumer behavior
Covid-19 has called for a change in our everyday behavior, asking us to take precautions consciously. Washing hands was a mundane act until the outbreak; now, it is a conscious effort.
This practice has escalated sales for sanitizers like never before. Not just sanitizers but other health and hygiene goods have noticed a spike in sales. Brands like Dettol, Savlon, and Lifebuoy have adapted to this change to cater to the growing demand.
Likewise, all others need to consider changing consumer behavior. In times like these Out-of-Home advertising, is of minimal help because hardly a few are out of their homes.
Despite huge FMCG brands and supermarkets, kirana stores are the ones that have helped us through the initial half of the pandemic. These local stores make up 90% of India's retail market. The accessibility and efficiency of these kirana stores is why customers have turned to them during the pandemic.
Adapting to the need of the hour, Jumbotail, a wholesale online marketplace allows kirana stores to use their apps to take orders. They provide customers with a consolidated package within two days. This shift in consumer behavior has put supermarkets at a competitive edge.
Therefore, brands need to create content that customers can access at home, on various platforms. Understanding your consumer's needs will help you market your product/service better.
Find which platform your target audience spends the most time watching and market your brand there. Digital marketing strategies here will help increase brand identity and also conversion rates.
3. Build brand recognition
Digital marketing strategies have proven effective in helping brands to improve their recognition. Your customer will remember the brand by the logo or the tagline or any specific advertisement.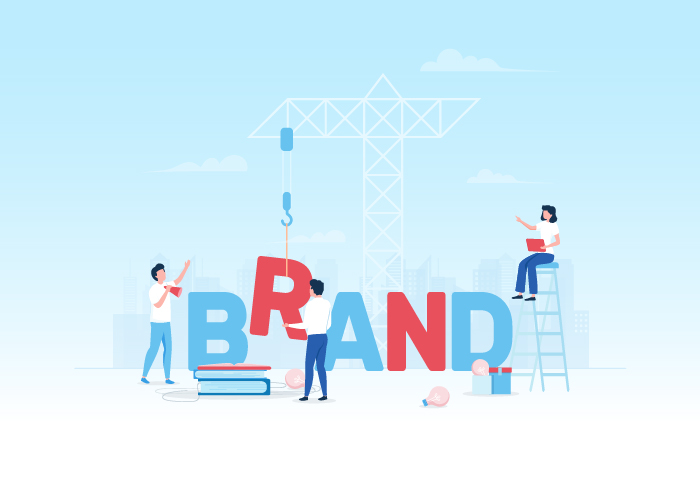 By all means, your goal is to lodge the brand in their minds. Notice how you mention brands on a day to day basis. We just don't say milk; we say Amul milk. Not any cream biscuit but Bourbon. Not handwash but Dettol handwash.
These are not only products but brands. Customers remember them because of their significant branding efforts. Digital marketing strategies like Pay Per Clicks, Email marketing, Social media creatives, etc. will increase your visibility.
The more your customers see you, the more quickly they will associate with the brand. Do not underestimate the power of a social media post. It works wonders if it is share-worthy.
While content creation for branding always be mindful of the personality your brand carries. The tone also matters. With these simple strategies, your business can run even in times of distress.
4. Saves money and creates revenue
According to the IMF, the global economy is facing the steepest slowdown since the 1930s. Companies are running from home, reducing a lot of extra expenses.
Customers are surfing the net and viewing content on multiple platforms. Digital marketing strategies cost you a fraction as compared to the traditional ways.
Therefore, many renowned brands have been marketing widely over the internet. All you need is a good content strategy, social media presence, and something unique.
Many businesses fund their own digital marketing strategies because the ROI is assuring. Pay Per Click ads and social media ads ensure revenue generation.
During the pandemic, not many small businesses are advertising. Therefore, reducing the competition for the inventory, and cost per click decreases.
PPC efforts are ideal for those looking to build traffic on their website. Another way to save money but boost your revenue is through SEO.
Stats say that conversion rates by blogging are 3.82%, whereas paid online marketing generates only 2.98%.
5. Flexible and personalized content
Digital Marketing strategies have an advantage which is, that content is customizable. Every platform caters to a specific target audience. McDonald's revamps its iconic logo to encourage social distancing.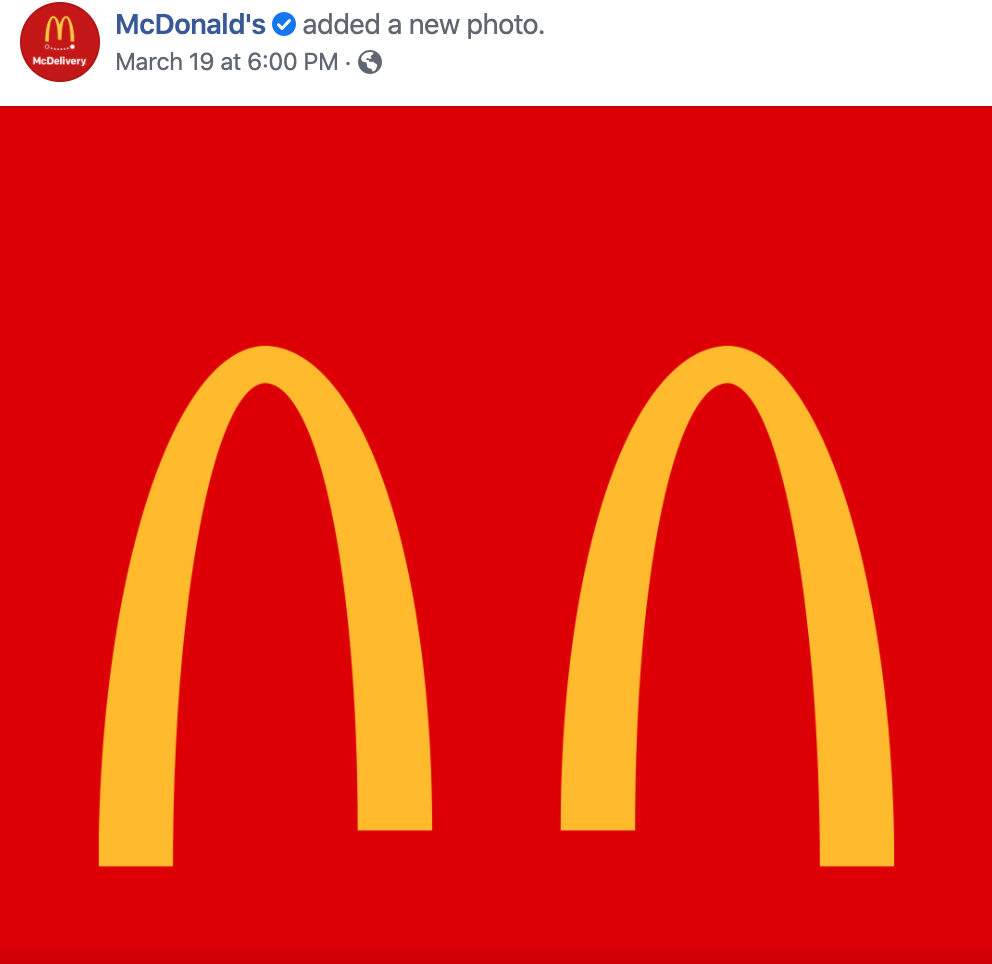 Social networking sites like Instagram is a hit among the younger crowd. Whereas, Facebook is losing its younger demographic. Kids these days prefer a more virtual and interactive medium to consume information.
Digital marketing strategies allow you to mold your content according to your audience. One might love a social media post, while the other would prefer an email.
It is crucial to communicate in the language that is well received by that particular target group. MNCs like Mc Donalds, Burger King, Coca Cola, etc. are revamping their logos and taglines during Covid-19. They are doing this to spread awareness among their audience.
What this does in the company's favor is that the brand is directly associated with social responsibility. It's already existing fan following increases and keeps them up and running.
Brands That Used Digital Marketing Strategies
1. Urban Company
Urban Company, or previously known as Urban Clap, is a famous brand for their home repairs and salon services. After the pandemic broke-out, they adapted to the situation by providing hygiene services and home cleaning.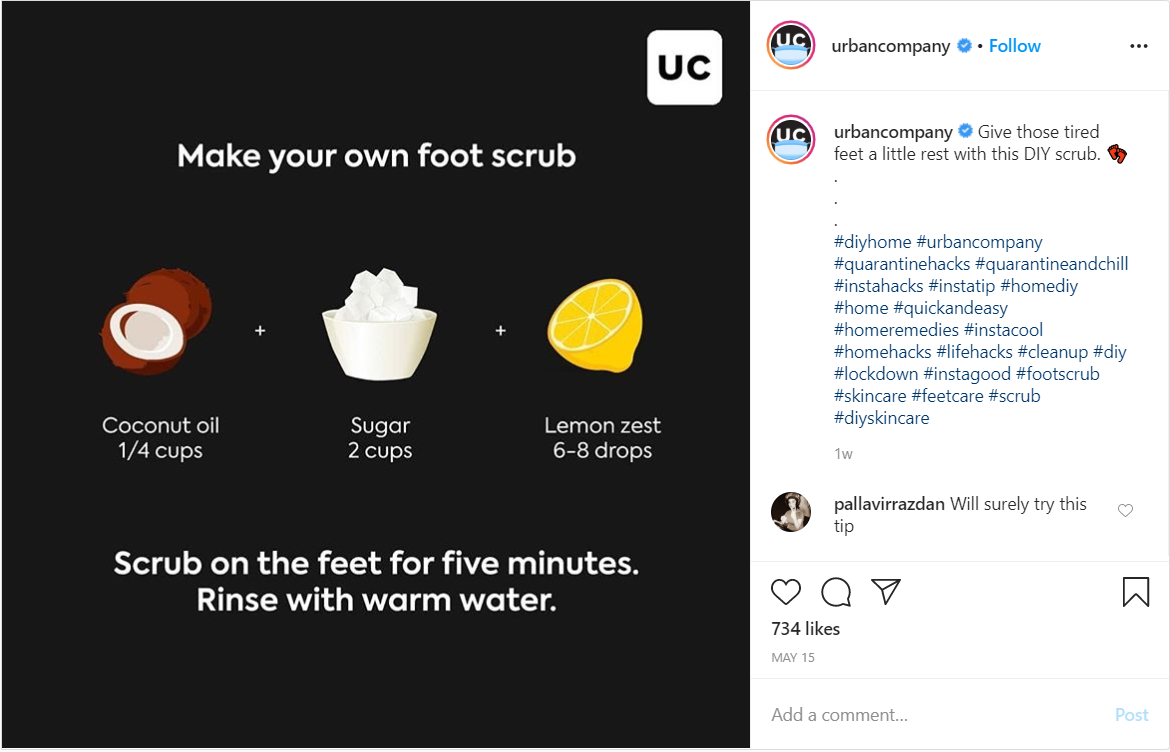 Though Urban Company introduced these services, some were skeptical about letting outsiders enter their home. To this, Urban Company changed its marketing strategy and started communicating daily, updating us about their service changes.
They also revamped their logo to encourage the practice of wearing masks. Since their salon services were such a hit, they created DIY beauty and wellness videos to keep their customers connected to them.
2. OnePlus
Many might argue that a product launch is not advisable during a crisis like this. OnePlus has proved that a global digital-only product launch is very much possible.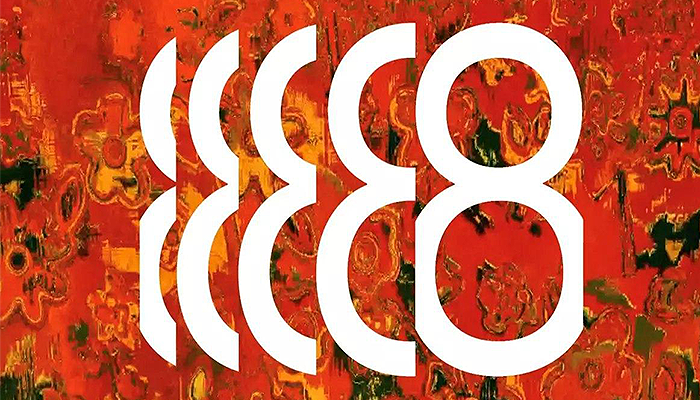 The latest OnePlus 8 smartphone was the first-ever digitally launched series for the brand. It brought together the whole OnePlus community to witness this new feat.
OnePlus postponed the launch date thrice before arriving on this one, during the lockdown. The company saw this an out of the box opportunity and grabbed it.
Their digital marketing strategies included Instagram's customized AR filters. They also ran a contest for the most creative AR unboxing idea and received over a thousand entries with two weeks.
These marketing efforts led to massive brand engagement with their customers and earned approximately 98 million impressions online. Watch their Hypertaskers video.
3. Snapdeal
Snapdeal has risen to the opportunity of providing e-learning material for multiple school boards across India.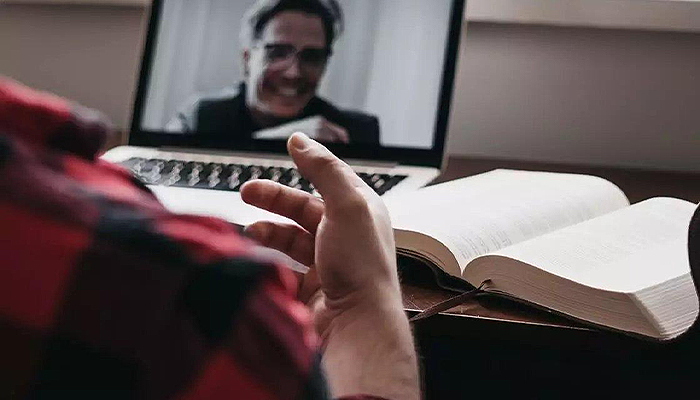 While all educational institutions have shut down, Snapdeal has partnered with e-learning platforms like Gradeup, Practice Guru, Toppr, etc. The study material is available in eight languages to cater to the varied audience in India.
As a result, Snapdeal witnessed a jump in orders for books on multiple competitive and general exams. Although delivery is a bit slow due to the restrictions, Snapdeal is working hard to make a mark.
Conclusion
This pandemic has put us all in a spot where we face an unpredictable future. The economy is facing a decline, and companies are letting off employees.
When such conditions do not favor traditional forms of marketing, our resort is digital marketing strategies. They are feasible, portable, and highly unique for each business.
No pandemic can keep you apart from your audience. Reach out to your audience now more than ever, and watch your brand loyalty increase.