Did you know, human attention span has reduced to 8.25 seconds? For companies, this means there is a need for strategic designing. Therefore, using email newsletter templates will help you keep it short and sweet.
Email newsletters are mails that keep you posted about new offers, a sale, or any news regarding a brand. It falls under the ambit of email marketing.
Email marketing, though old, hasn't lost its influence in the business. Approximately 87% of companies actively include email marketing to their marketing mix.
Due to their vast reach, email newsletters have made their way into our inbox. We find mails from our favorite brands, inviting us to make a purchase.
An email newsletter's purpose is to increase conversion rates. If your newsletter is engaging and persuasive, customers click on it. It is crucial to design your email newsletter with skill.
To make things easier, we suggest free email newsletter templates for you to download. Using these templates, you can improve your sales and customer relations.
20 Best Free Email Newsletter Templates
99 Design has three types of email templates. One of which is the Email newsletter template. The other two are promotional and personal updates templates.
99 Design's template layout includes a lot of space to add all your important updates. It uses limited text and visuals. The layout is basic and makes for a valid newsletter template.
You can also download free HTML responsive email templates here.
Stripo's email newsletters are editable. Which means you can change the layout and features according to your need. It offers 300+ options from a variety of designs and occasions.
You can export these to nearly thirty email tools like Gmail, MailChimp, and others.
Stripo has newsletter templates for all popular seasons. For example, The Back to School, Birthdays, and Summer templates. Their templates are ideal for any industry. Beauty and personal care, Pet care, Fashion, etc. are some industries that use it.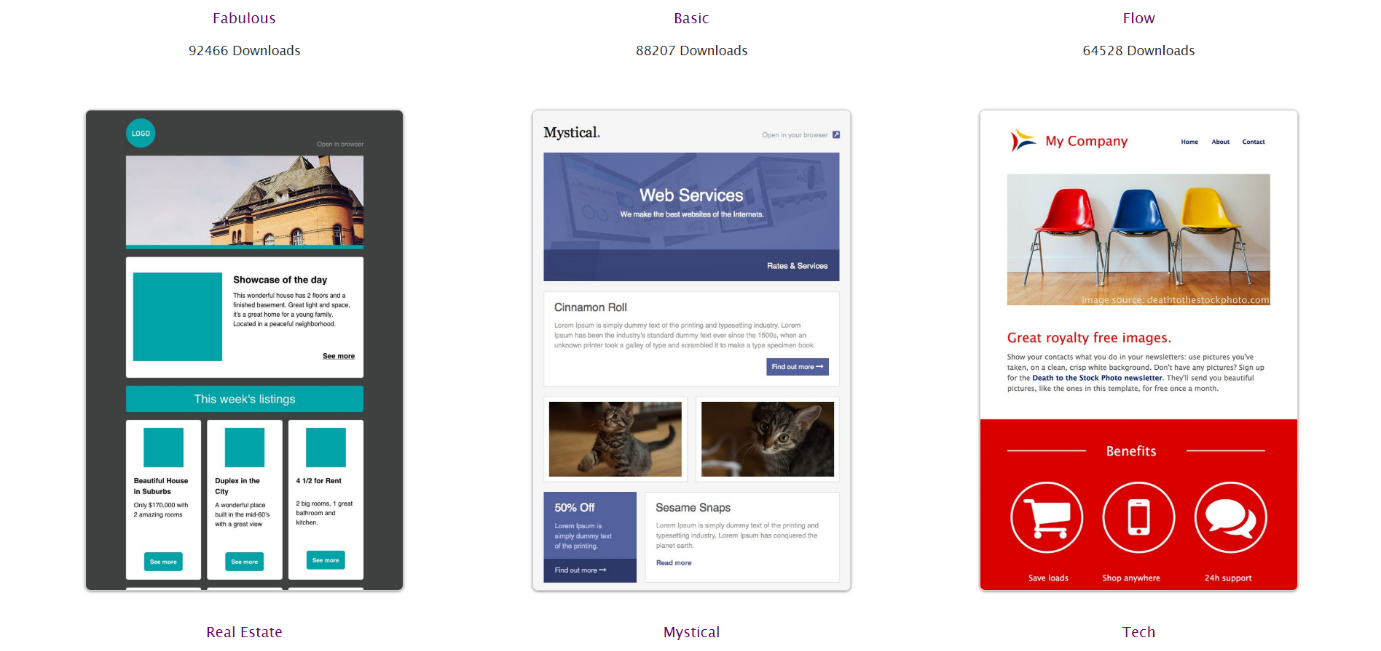 Cakemail's email newsletter templates are editable too. You can download up to 50 free Email newsletter templates from their site.
Cakemail's very own email marketing app allows you to create. Build your templates with just a few clicks and send them directly. Or you can download the pre-made templates separately.
GitHub is among the most popular software development platforms in the world. It is a platform where you will find free newsletter templates to download. Developers from the world over make their templates available on GitHub.
There are more than 500 templates on Git Hub. Among these, EmailOctopus' templates rank first in the search list.
Email Octopus is first an email marketing company. But on GitHub, it offers complete template packs like Abacus, Kapakoa, and Wayfair. These are downloadable and set up.
The Zurb email newsletter template is like an empty canvas waiting for color. You can easily place your elements according to the layout and watch the template come to life.
Get your Zurb email newsletter template here.
Campaign Monitor is another email marketing company. It gives you four editable and free newsletter templates to download.
Once you make your pick, you can start editing. Change colors, images, adding your company's logo, etc. with the Build your template button.
When it's ready, you can download it as HTML or CSS and upload it to email clients separately.
Dribble is an online community for designers. It offers four free newsletter templates too. Easy to download and access. These email newsletter templates are modern and sleek in design.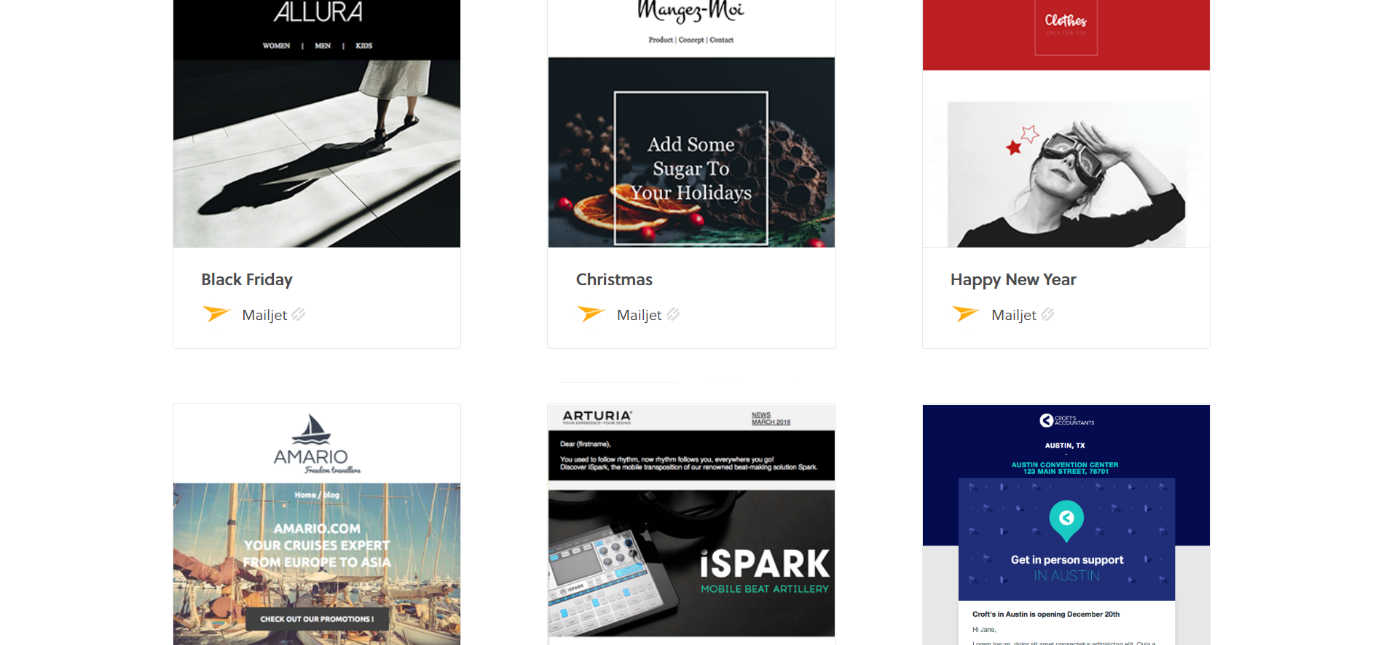 MJML gives you twenty options to choose from. It comes with a live editor so that you can customize your email newsletter in real-time.
You can easily convert the MJML code into HTML and paste it on several email tools.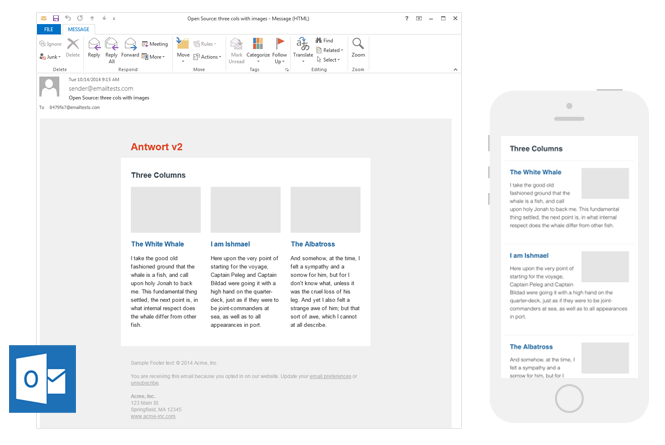 Antwort email newsletter template gives you a choice. The options are single, double, and three-column layout. Regardless of the design, rest assured they all are responsive. It comes with a minimalistic design so that you can build on it if needed.
Pook is a marketing-specific theme by Litmus. The email newsletter template that it offers is a unique take on a typical layout.
To access this email newsletter template, you do not need a fee, but you need to register yourself with Litmus.
Sonata is an email newsletter template by Web Canopy Studios. Pictures on their newsletter template are the attention.
The template uses images and text to make a lasting impact. Sonata gives you a guideline document too. This can be used to learn how to work with the template.
It is customizable and is available at the HubSpot Marketplace, among many other templates.
The wire is a newsletter template for new businesses. It's used to notify new launches. A company that may be launching a new product, use this template.
The contrast between the colors is what catches the eye directly, making it engaging.
Themezy specializes in providing business newsletter templates. With these templates, your e-commerce business will spike. These are easy to download and use.
Themezy has a template for every industry. And you have a newsletter template for almost every occasion in your e-commerce business. Like a sale or an announcement, or to catch up.
Email on Acid is an email newsletter template that is basic and has a flexible design. It comes with three specific layouts.
It has a default layout for tablets and desktops. 481- 640 px for medium size phones. And less than 480 px for smartphones. Little too specific, right? But you can also shuffle the layout to make your own.
Resonant is a perfect newsletter template to welcome new customers. It is a minimal design, not too loud and overwhelming.
A clean layout with a picture, text, and a CTA does all the job. Despite the pre-made template, it does not restrict you from adding your copy and links.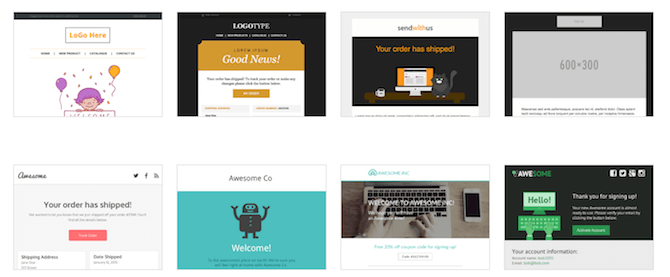 Sendwithus is a platform to edit free newsletter templates. It's an open-source to download and edit templates.
Sendwithus has 14 open-source email newsletter templates to choose from. You can edit templates by Sendwithus on Dyspath, their email builder.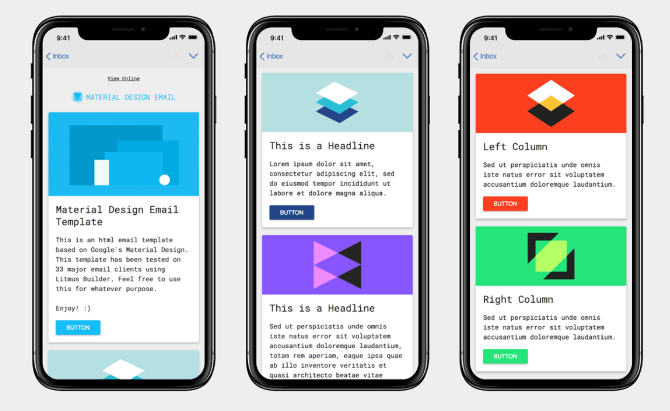 Behance is essentially a design portfolio site, also offering free email newsletter templates. These templates have passed the check test with 33 email clients.
Pixel Buddha has a variety of downloadable email newsletter templates on their website. These templates are gorgeous, and the use of color is like no other.
Take a look at the example in the picture and Get your templates now.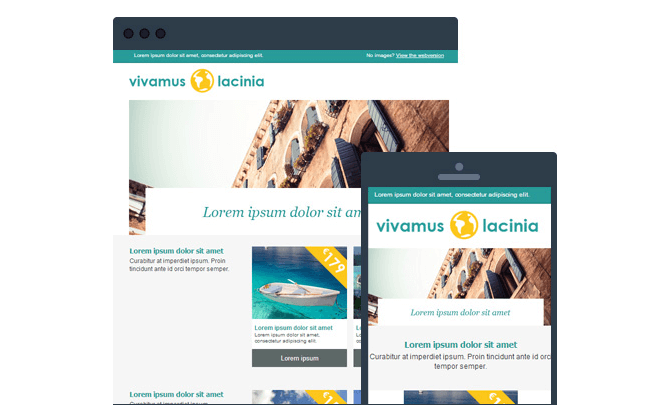 The Copernica Marketing software team has created five free email newsletter templates. These templates are entirely responsive. They work well with Gmail and Apple Mail, to name a few.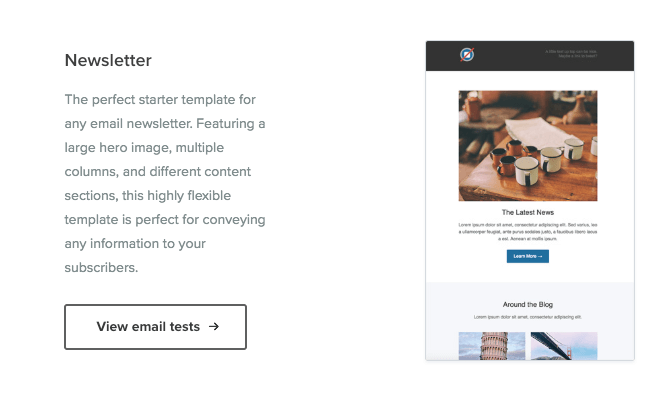 Litmus is a leading provider for free email newsletter templates. Whereas they have their own too. They provide five templates that you can access. But only after signing up with them.
Free of cost and highly responsive newsletter templates are made available with the Litmus community.
 Conclusion
 It doesn't matter which free newsletter template you chose; it should serve a purpose. An excellent email newsletter would include these elements. A captivating CTA, limited but effective copy, and pictures.
Since email newsletters tap into your customers' inbox, use direct language. The language and tone of the message will enhance your copy.
The layout matters the most; therefore, play around with different newsletter templates. Create some too, and only then make your pick.